The website may look like an overused word, but it can be a launchpad for your business to take it to new heights. Websites are the lead-generating machines in the digital sphere, and web designing services help showcase your business in front of your potential clients.
What can a website do? Well, it tells people about your business, what you do, what services you provide, your credibility as to how capable you are in executing the services, and your past-performance. In short, your website is the face of your brand, which is capable enough to convert website traffic into quantifiable conversions.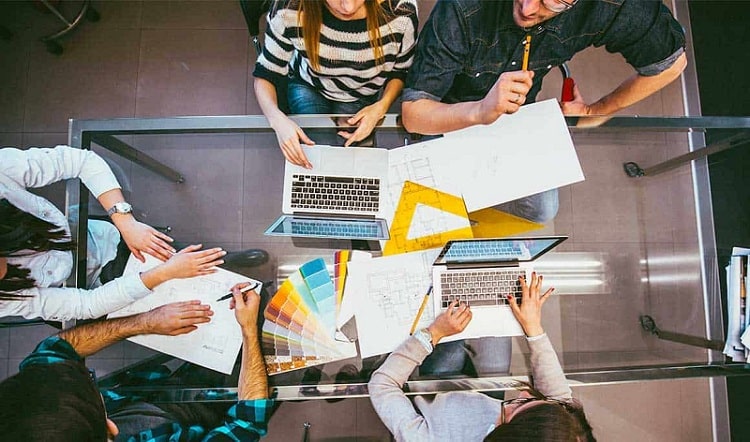 Simultaneously, there are few examples where the websites created a product that doesn't function as planned or unable to match the business owner's vision.
So, how to avoid such a situation? What aspects need to be considered before designing a website? We have got your covered here with the latest trends that some of the top-lead generating sites follow. Here you will read the top 10 current strategies that will skyrocket the conversions to an all-time high.
1. Be aligned with the website's purpose/goal
Alignment with the goal is a non-negotiable factor that has to be there no matter what. You should be clear, why and for whom (target audience) you have created the website.
Research plays an essential role in observing the target audience's behavior, their likes and dislikes, understanding their expectations, and aligning them with your goal.
Additionally, you must be well aware of your website's purpose for selling, advertising, providing information, or just building up a brand. Once you got a clear picture, it would be helpful to work towards a specific genre. Besides, set goals and measure them in a particular time-frame. Don't at all loose on this point.
2. What's in the brand name!
Indeed, the brand name carries a lot more weightage once your website goes online. It's what you will be called online by the visitors. Although you got the liberty to choose any brand name or logo of your choice, but having a simple or not-too complicated brand name should be your preference.
Here is a suggestion – prepare a list of brand names and logo, make sure the title is clear, concise, simple, yet appealing. While hiring the website designer or taking the web designing services, share with them the list, and reach the final conclusion.
3. Content is the key priority
Content is a non-negotiable factor. It has to be there. Informative, crisp, creative, and most importantly, it should be created focusing on your target audiences. Strategize the content and prepare a planned structure for the content by aligning it with your website's goal.
You should be clear on what information you want to pass to your visitors. Informative and rich content provides authority to your website, attracts more backlinks, and helps you rank high on search engines. Here is the suggestion – keep yourself explicitly updated about the content you are writing, and don't ignore how top competitors have strategized their content.
4. Include the relevant color scheme
Website layout, formatting, and color scheme are the more underrated factors. The appealing and attractive websites have a higher retention rate as visitors are most likely to explore such websites. Make sure to add relevant color schemes and graphics on your website, reflecting the brand or thoughts you are trying to promote.
Additionally, you should give attractive appeal to the Call-to-Action, and purchase buttons by adding eye-catching colors. The more you are serious about the detailing, the higher are the chances of a visitor-to-customer conversion.
5. Easy and user-friendly website navigation
Challenging website navigation can ruin the overall visitor experience, making them drop from your site quickly. In contrast, easy navigation enhances the user experience, and they tend to explore such websites more.
A few aspects can help you re-track your website to the user-friendly navigation. Here are they – what your audience expects? Prioritizing the most critical pages simplifies the overall website so that even novice users can easily navigate or look for the information they want to see.
6. Include call-to-action buttons
Adding a call-to-action button on your website is another vital aspect that leads to a higher conversion rate. Popularly known as the CTA button, it propels or motivates the visitors to take action on your website, purchase, subscribe to the newsletter, download the brochure, etc.
Besides, you can add social media links on your website with a short statement like follow us on Facebook for more such content or keep yourself updated by following us on Facebook. Also, be sure that your CTA buttons do not consist of broken links that might lead to high bounce rates, which annoys the search engines, and it punishes such websites by sending them back at SERP.
7. Keep your website fresh with the right CMS
That time has gone when you don't have to update your website regularly. It was just like creating a website, posting content once in a while, and leave. But now the time has changed, you will need to update the fresh content on your website regularly.
The content management system (CMS) can help you solve the purpose. The best tool is WordPress, preferred due to customizable designing features. However, the choice may vary as per different businesses. You can research the best CMS from the available options that suites your business's need. Many website designers claim to offer best services, but you should choose the one who provides comprehensive web designing services that can boast highly scalable designs.
8. Keyword optimization
Keyword optimization is another crucial factor which can never be ignored while designing a website for your business. Thorough research has to be done to identify the target keywords that your visitors might use to find your website.
Taking professional help can guide with the right set of keywords, interlinking, and other stuff. Optimizing your website with the right keywords can boost sales, upscale visitors, and rank your website on the search engine.
9. Enhance your website security
Website security is the topmost priority to safeguard the personal information of your customers. If you are gearing up to build an e-commerce website, customers often check the lock at the top-left corner of the website before making any payment.
10. Promote your website
Everything will be wasted if you do not pay sufficient heed to the website promotion. You will need to be creative while saying a word about your website. Word of mouth can be the best strategy, which begins with creating an excellent market reputation. Use your social media handles, be active in your social circles, and get set to shine bright in the digital world.
Conclusion
Here are the top 10 crucial aspects that you need to consider while designing a website. It can benefit the small or mid business people from all genres and other website-making projects by attracting 2X more leads. You can consider taking our highly efficient web designing services to support your business goals and compete in the market with your head up. For more information, contact us at our support helpline.